The nest is in our soul'....
By: Patrap, 1:36 AM GMT on July 10, 2015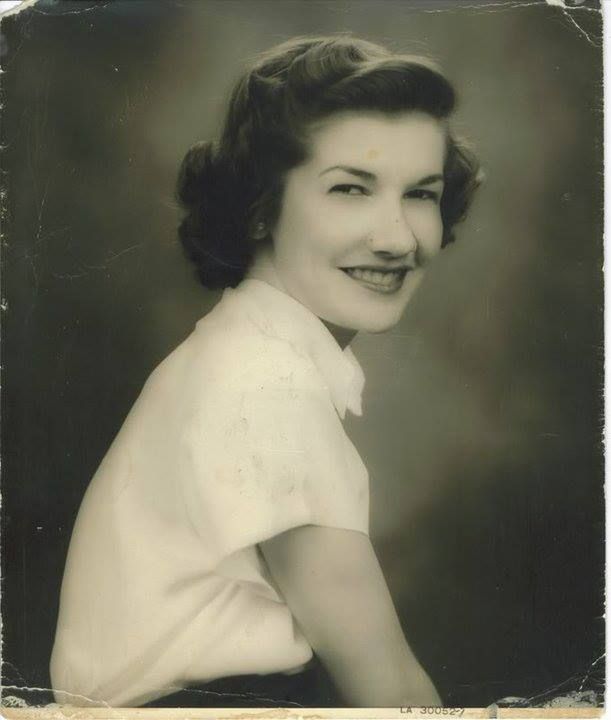 Audrey Rita Kane Pearson

How fitting that tomorrow would have been my Mother's 88th Birthday, and it is also my Brother's who turns 64 tomorrow.

So Happy birthday to my older Brother, Michael D. Pearson.

Mother passed away Aug 14,2003..12 years ago.

She had her first child a Son on Her 25th Birthday, August 1st 1951.

In fitting I mean that tomorrow begins a Month long remembrance of what occurred here along the Gulf Coast and the trials and success we have endured and celebrated along the way.

Mother loved this city and was a part of its Media for over 20 years.

We remember that ALL Life is precious and fragile. We hope you will reflect and celebrate along with us, Renewal, rebirth, and rejoicing.

..."the nest is in our soul'...


Then as it was, then again it will be
An' though the course may change sometimes
Rivers always reach the sea
Blind stars of fortune, each have several rays
On the wings of maybe, downy birds of prey
Kind of makes me feel sometimes, didn't have to grow
But as the eagle leaves the nest, it's got so far to go

Changes fill my time, baby, that's alright with me
In the midst I think of you, and how it used to be

Did you ever really need somebody, And really need 'em bad
Did you ever really want somebody, The best love you ever had
Do you ever remember me, baby, did it feel so good
'Cause it was just the first time, And you knew you would

Through the eyes an' I sparkle, Senses growing keen
Taste your love along the way, See your feathers preen
Kind of makes makes me feel sometimes, Didn't have to grow
We are eagles of one nest, The nest is in our soul

Vixen in my dreams, with great surprise to me
Never thought I'd see your face the way it used to be
Oh darlin', oh darlin'

I'm never gonna leave you. I never gonna leave
Holdin' on, ten years gone
Ten years gone, holdin' on, ten years gone















Create your own visitor map


The views of the author are his/her own and do not necessarily represent the position of The Weather Company or its parent, IBM.
Patrap's WunderBlog
Previous Entries for 2020
Recommended Links