Dr. James Patrick Page
By: Patrap, 5:24 PM GMT on April 20, 2014
Congratulation's Big Time


Jimmy Page!-Jimmy Page receives the honorary degree of Doctor of Music.

I give you, Dr. James Patrick Page

Agganis Arena at Boston University
Boston, Massachusetts.
May 10, 2014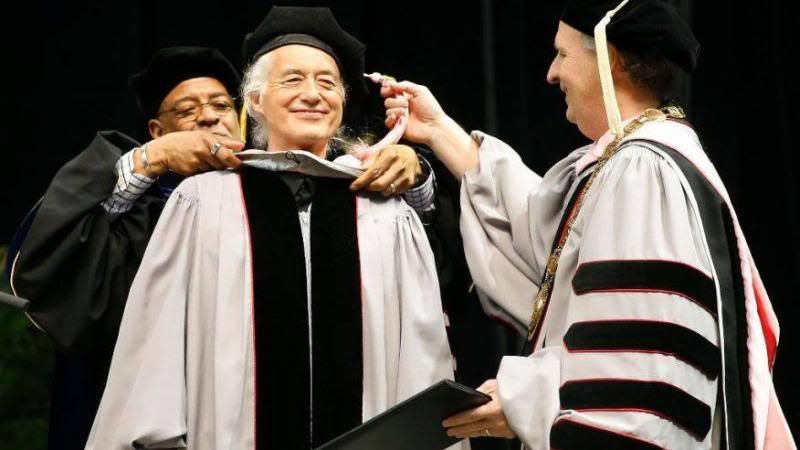 Page & Plant - Kashmir - New Orleans 1995







Click for New Orleans, Louisiana Forecast




Create your own visitor map
R U Ready? Cane Evacuation for NOLA
By: Patrap, 5:09 PM GMT on April 01, 2014


Portlight is asking bloggers to blog about emergency preparedness and people with disabilities and then share your blog on Facebook and Twitter using the hashtag #ruready.




In 2013, the City of New Orleans and evacuteer.org external link unveiled new artwork to mark the 17 designated City evacuation pick-up points where citizens may go during a mandatory evacuation.

How Mandatory Evacuations Works




In the case of a dangerous or severe storm, generally Category 3 hurricane or higher, the City will call a mandatory evacuation. During a mandatory evacuation all citizens must leave the City of New Orleans until officials have designated the city safe for re-entry.

How To Leave Town

The City provides transportation assistance for Orleans Parish residents and/or tourists who cannot self-evacuate during a mandatory city-wide evacuation. Citizens who can leave town in their own transportation should leave as early as possible, and be aware that roads will change to contraflow, with all roads flowing out of town.




If you have medical or mobility needs and cannot get to your closest evacuspot , you must call 311 or go to ready.nola.gov to sign up for the
Special Needs Registry.

Register for City-Assisted Evacuation




All citizens must register for City-Assisted Evacuation in order to leave town using City resources. After registering, citizens must go to one of 17 evacuspots, designated City evacuation pick-up points marked by evacuspot artwork. From their evacuspot, citizens will be transported to Union Pacific Terminal bus station, for outbound transportation to State and Federal shelters. Find the closest evacuspot here.


Click for New Orleans, Louisiana Forecast




Create your own visitor map
The views of the author are his/her own and do not necessarily represent the position of The Weather Company or its parent, IBM.
Patrap's WunderBlog
Previous Entries for 2020
Recommended Links