all is quiet,on New Year's Day
By: Patrap, 3:44 AM GMT on December 16, 2010
Little by Little
By: Patrap, 4:23 AM GMT on December 10, 2010


Little by little, my heart grieves
Little by little, I call your name
Little by little, my tears fall
Little by little, everything changes

Little by little, the time goes
Little by little, the days pass by
Little by little, the air clears
Little by little, I can breathe again
I can breathe again --

Back at the mirror - your good friend
Talk to the mirror, but play out your game
Sat in the middle, I stop then
Look at the winner, and the price you pay

Close the window - I tremble
Love was a fall that had no end
Now little by little - the air clears
Little by little, I can breathe again
I can breathe again --

I call your name - I call your name
I call your name - I call your name
Everything changes - everything changes
I call your name
I can breathe again --





Create your own visitor map



Nola Roux awaits Santa Paw's
By: Patrap, 4:39 AM GMT on December 07, 2010

Nola Roux Looking for Santa Paw's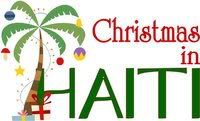 Help Portlight with its push for "Xmas in Haiti"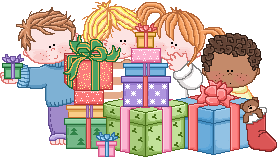 CHRISTMAS IN HAITI

We began this year making a difference in Haiti in the months following the January 12 earthquake. Your contributions provided food, shelter, and water, as well as medical care, equipment and supplies for thousands of Haitians. We cut through bureaucratic red tape and made a significant direct impact.

But it's important to remember: there is still much suffering in Haiti. Over one million people, including tens of thousands of children, are still living in makeshift tent camps. Hope is scarce.

So...let's bring some Holiday Joy to Haiti's children. Let's end this year as we began it: making a difference in Haiti.

What: Christmas in Haiti It is a simple concept. We want to provide Christmas presents for Haitian children living in camps.

When: Over the next two months.

Where: Refugee camps in Haiti

Who: As many children in as many camps as we are able to serve.

How: Well...that's up to you. A contribution of $20 will provide a present for one child. The extent of our reach will depend upon the budget we raise. Our dream is to serve thousands. We'd love to arrange for Santa to visit some of the camps.

Please remember the children of Haiti this Christmas. Please support Christmas in Haiti with your thoughts, prayers...and, of course, your financial contribution.

You can use the PayPal button at www.portlight.org

Or you can make your check payable to: Portlight Strategies, Inc.

and send it to us at: 2043 Maybank Charleston SC 29412

Also....PLEASE share this message...forward it to your e-mail lists, post it to your Facebook page, Tweet it...whatever it takes to spread the story of our work.

Thank you for your faith in these efforts!!!!





Create your own visitor map



The views of the author are his/her own and do not necessarily represent the position of The Weather Company or its parent, IBM.
Patrap's WunderBlog
Previous Entries for 2020
Recommended Links