"Live Without Limits"..
By: Patrap, 4:48 PM GMT on February 21, 2010
Christopher and Dana Reeve Foundation





Live Without Limits
New Orleans, Louisiana
March 10, 2010
PROGRAM AGENDA

10:00 AM – 10:15 AM
Introduction

Master of Ceremonies:
Patrick Pearson
Volunteer, Portlight Strategies

Joe Canose
Vice President, Quality of Life, and Director of the Paralysis Resource Center,
Christopher & Dana Reeve Foundation

10:15 AM - 10:30 AM
Opening Remarks

Brandon Burris
Executive Director, Louisiana Governors Commission on Disability

10:30 AM – 11:00 AM
Introduction to the Paralysis Resource Center
and Quality of Life Grant Program

Priti Mehta
Director of Community Outreach Programs,
Christopher & Dana Reeve Foundation

11:00 AM – 11:10 AM

Paul Timmons
CEO, Portlight Strategies

11:10 AM – 11:20 AM

Eric Gibson
Reeve Foundation Ambassador

11:30 PM – 12:00 PM
Question and Answer Session with Priti Mehta, Joe Canose and Reeve Foundation Ambassadors

12:00 PM
Closing Remarks

Deborah E. Nowinski
Founding Artistic Director, Dionysus Theatre



Mapquest Directions to The Conference


A few months ago I was contacted by the Christopher Reeve foundation thru portlight and was informed they were coming to New Orleans in March to spread the Word Locally about their Work in the Disabled Community.

Im excited to announce today that there are seats still available here for the Conference this week.

The invite is open to any interested party or Group wanting to attend.

The Christopher and Dana Reeve Foundation has been very supportive of Portlight and have graciously given out of Cycle Grants to portlight to support our continuing Mission in Haiti.
Portlight and the Reeve Foundation have partnered together since Hurricane Katrina struck the Gulf Coast in 2005.

New Orleans is Proud to have been selected to Host this WUnderful event and Im Hoping to see a lot of you here next week.

And to augment the days Speakers,Priti Metha,
Director, Reeve Foundation Community Outreach Programs
Center for Development and Disability has been working diligently to make this event one to attend and be part of.


And on a Special note,..2 wunderbloggers will be speaking at the Conference next week..

Wunderblogger Emmy Rose from Galveston Bay is one of the Days fine Speakers as she has been a Advocate for the Disabled for many a Year in Texas,and her work with her Theater for the Disabled,is a Testament to her and all she does within the Houston/Galveston area.

Also Speaking, is Presslord, or Paul Timmons,Board Chair for Portlight.org and we look Forward to their Words as they both have a enlightening History within the Disabled Community.

I am fortunate to know these 2 fine individuals personally and also look forward to their visit next week here.


So if your inclined to attend along with us,feel free to RSVP Priti Metha today as we look forward to next weeks conference .

Thanks for taking the time to read thru and we hope to see Wunderbloggers in the audience here next Week.

Patrick.


On behalf of the Christopher and Dana Reeve Foundation, it is my pleasure to invite you to "Live without Limits," an informational meeting about the Reeve Foundation's Paralysis Resource Center, taking place on Wednesday, March 10th at "The Ridgeway" in Metairie, Louisiana.



The Paralysis Resource Center is a free national resource on paralysis and we hope to spread awareness of our free services with this meeting. We would also like to provide a networking opportunity to all in attendance.

We are inviting a cross section of members from the richly diverse Louisiana community.



Local organizations such as yours have been a valuable source of strength and empowerment for people with disabilities for many years. And, I feel confident that we can do a better job educating people with disabilities and their caregivers about the various resources available to them when organizations like ours work together.



Attached is an invitation to attend our meeting. Please feel free to pass it along to other organizations who you feel would benefit from attending our meeting.



If you do plan on attending please RSVP at your earliest convenience by emailing me at Pmehta@christopherreeve.org.



For those of you who have already RSVP'd, thank you! We apologize if you are receiving this again, but for those you who have not yet confirmed, we would like to give you every opportunity to attend this wonderful event.



Please feel free to contact me if you have any questions about the event. I look forward to hearing from you and seeing you on the 10th.



Thank you for your commitment to improving the quality of life for people living with disabilities.

Priti

Priti Mehta

Director, Reeve Foundation Community Outreach Programs

Center for Development and Disability

2300 Menaul Blvd. NE

Albuquerque, NM 87107

505-272-6751



Interact with us!

www.ChristopherReeve.org

http://twitter.com/ReeveFoundation

http://twitter.com/teamreeve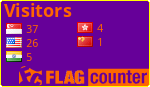 Create your own visitor map




Lombardi Gras ends,.Lent begins
By: Patrap, 5:16 PM GMT on February 17, 2010



Some times ya just gotta let go and rely on Spirit and faith.

We did for 43 years as Saints fan's,

..and many younger than I and older have since August 2005 after the Big Hurricane...,let go and relied on Spirit and Faith.

We saw a Wunderful thing here the last 6 months,..it transcended race,money,..Social Lines..and it renewed a Spirit that for a time,was lacking something tangible since the Storm.

Well toss all that doubt and Hem-hawing out like a bad
sack-o-oysters and remember this,..

New Orleans saw a World Championship Parade for their Super Bowl Champions a week before Mardi Gras,..800,000 folks turned out to see their Team and the Vince Lombardi Trophy meander down the Ave.
We smiled,cried,..cheered,and Who Datted till we were giddy.

Lawyers,street vendors bowed to one another and the World seemd to gain a lil more cordiality to it here.
Drivers have even started to use turn signals more I believe.

Yesterday..Mardi Gras Day was one to savor,,to remember,to relish.

I walked from Esplanade and the Corner of Bourbon to St. Charles and Napoleon in costume...and saw it all.

I was delivered to Jackson Square dressed in my Costume at 7am as the sun was rising over the Miss River,..cold and crisp,and Azure Blue a morning as I'd ever seen.

I had a large Cafe au Lait from the To Go window at Cafe Du Monde,..and chatted with some costumed locals who were up and out early as well..

We all knew today was special..one to celebrate for we may never have a "Lombardi Gras" again.

But it sure was a sweet 5 mile walk for me.

I smiled the whole way..and took a few Pics too.

Today is Lent in New Orleans,ashes on foreheads are a reminder that in 40 days,Easter arrives.

The madness has left,but the memories are well sorted.




Jackson Square,Dawn..Mardi Gras Day 2010




Cafe Du Monde,Menu on wall..before the awnings are Raised,




Sharing coffee and Stories with some Locals at Cafe Du Monde..




Into the French Quarter down Bourbon toward Esplanade I go.




Even "Dat Man" was out early yesterday.




And like clockwork,..I ru into Pete Fountain's Half-Fast Walking Club right smack in front of Gallier Hall on St.Charles Ave..and I was stuck in the Street in Front the reviewing Stands,so I just Looked cool and kept shooting pics and video.

But then again I was costumed as Drew Brees,LOL




In this Video,,Pete Fountain is Riding along enjoying his 50th Mardi Gras as the Leader of the Half-Fast Walking Club..and he see's me and hes not sure if Im a real Drew Brees or not..and then gives me a nice wave.
He sure is a Nola icon fo sho..


The views of the author are his/her own and do not necessarily represent the position of The Weather Company or its parent, IBM.
Patrap's WunderBlog
Previous Entries for 2020
Recommended Links