New Hope,New Beginning
By: Patrap, 8:42 PM GMT on October 21, 2009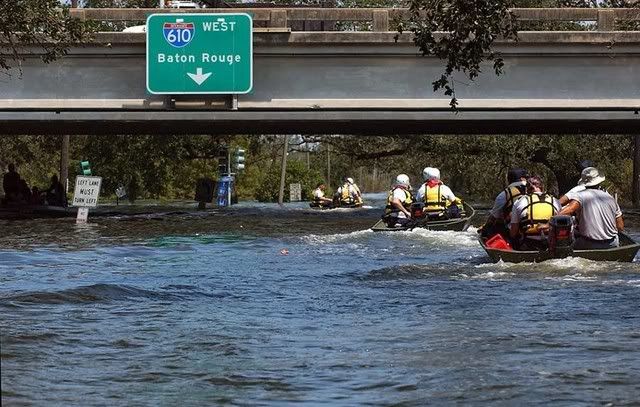 4 years ago Katrina flooded out 80% of New Orleans.
One Home ,..a very special Home was one of Tens of thousands of Homes inundated with Floodwaters.

Now after years of insurance wrangling,the purchasing of a adjacent lot..Girls Hope of New Orleans is about to dedicate and move back to their Location on Baudin St.

The New Girls Hope Home is a Vast Improvement over the pre-Katrina structure.
Also,the Boys Hope Girls Hope Nola office will be located their as well.


On November 1st.All Saints Day. We will Have Mass said there and a Huge New Orleans style Homecoming with all the Bells and Whistles. From Music to food and lotsa hard working folks who made this New Beginning a Reality.

As some know,Boys Hope Girls Hope is a Wunderful Organization that Takes in Scholars who's families cant afford the Education they so well deserve.

BHGH strives to make these children college ready and builds character in a Nurturing environment that allows this to be possible.

I've seen the direct results of this program as we've been involved with it for 7 years now.

So with a Happy heart and anticipation of the Girls move back to their permanent Home,we all rejoice and send praise to the Powers above and on Earth that made this Wunderful story of rebirth,renewal and restoration possible.


Pictures from the Girls Hope Home after the waters receded.




Executive Director Cory Howat shows the Water Line,Cory was instrumental in getting the Girls Hope Home Built and is our Spiritual Leader as well,a Jesuit Graduate and a good friend.




The Lady in the Garden




A special Girls Hope resident flooded room,post Katrina.




The water Line from inside.





Now,the Good News...!

The Front View of the New Girls Hope Home.




Back view,partial.




Another view from the Back with wheelchair Ramp...and Handicap parking spaces as well.
The Home was built to exacting standards of the Americans with Disabilities Act.
So my good friend Emmy Rose will be proud of that!!




The Lady in the Garden never wavered,she Remains.
She is Our Hope there.
And we Thank Her Daily for Watching over the Home.




Some Punch Out work remains and all the workers are excited as we are as the Dedication Date approaches.




The following are two poems that the children had written after Hurricane Katrina destroyed everything from both our Boys Hope Girls Hope homes:

Through The Storm 10.16.05

During the Mightly winds moving fast
Rain coming down like bullets from a gun
Waters running and breaking past
Dark clouds moving to block the sun
We stood Strong

All of our things were lost
All memories slowly fading away
Our whole world was tossed
Our hopes were all false in a way
We still stood Strong

In the sorrow of the aftermath
Almost everything was destroyed
In the storms roaring wrath
Everything falling into the void.
We held on, and stood Strong.

Families scattered around the world
With no signs of Hope
Our minds were in a swirl
Our backs against the rope.
But our bonds stood Strong.

With will to move we pushed through
With all our strength, we fought
With no wings we flew,
We were trapped, but not caught.
We will never fall.

From our sorrow, we found faith to last
From the darkness, we found the light
In the present we found relief from the past
From our lost, we found sight.
Boys Hope Girls Hope will always stand strong.


When Katrina Made Herself Welcome

Like a thief in the night, she crept upon us.
Taking everything we own, nothing remained but dust. Lives were shattered in Katrina's pathway, leaving little babies and kids all alone, with nowhere to be happy, no place to call home.
No one knew that she would bring this much hurt and pain, no one knew until after she came.
Now we know we must live every day like it is our last.
Cherish every hour, every minute, every second of our past.
God brought this storm to us for a reason, on one reason only by all means.
It was time for a change in the city of New Orleans.
Thank you Katrina for giving me a strong faith in God, for making me closer to my family, for helping me cherish each day that past, for giving me a new outlook on life, and for not taking my life away from me.

Thank you Katrina for making yourself welcome.




Boys Hope Girls Hope Of New Orleans

Our Mission
Boys Hope Girls Hope helps academically capable and motivated children-in-need to meet their full potential and become men and women for others by providing value-centered, family-like homes, opportunities and education through college.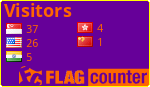 Create your own visitor map






2009 2nd Annual Portlight/WUHonor Walk
By: Patrap, 4:09 AM GMT on October 14, 2009

2009 2nd Annual Portlight/Weather Underground Honor Walk

www.portlight.org…




PayPal Link

…offers a unique way for you to help people with disabilities – and other un-served,
under served and forgotten people – help themselves…

Since 1997, we have provided medical equipment (such as wheelchairs, walkers, and
crutches), post disaster relief supplies and support…as well as minor home repairs
and ramp construction…all free of charge to people in need…this equipment and these services –
which all too often are not covered by private insurance, government assistance
programs, or traditional organizations – can open the door to new, independent lives
for people critically in need of a little help…most of the equipment and supplies we
distribute is donated by institutions and families…when necessary, we arrange for
used items to be refurbished…and we never charge recipients…

Our modest budget is raised exclusively from individuals and small
businesses…your support enables us to operate apart from any sort of government
or foundation funding…

2nd Annual Portlight/WU Honor Walk

When:
Saturday, December 5, 2009 or Sunday, December 6, 2009

What:
A nationwide grassroots event to raise funds for and awareness of our ongoing
efforts…specifically to provide Christmas presents for kids and families
devastated by the recent Atlanta Area Flooding, SC Wildfires, American Samoa Tsunami and
other disasters that may occur.

Why:
Un-served, underserved and forgotten people are depending on us.

How:
We need 100 people across the country to commit to walking 1 mile on this day –
And to raise at least $300.00 in sponsorship from friends, family, co-workers,
neighbors, etc. Participants can choose where to walk…it can be the park, the mall
the neighborhood…anywhere you choose. The first 100 participants to raise at least
$300 will receive a commemorative T-Shirt.



What use to be the Baxter's home...
This photo was uploaded by: Portlight

The pictures tell the story better than any words. www.portlight.org. Please consider making a donation to help continue these disaster relief efforts for the forgotten.










To register, simply e-mail us your intention to participate at paul@portlight.org

The sponsor form available through the link below will help you keep track of funds and pledges.


Portlight Strategies, Inc.
2043 Maybank Hwy. Charleston,SC 29412 (843) 817-2651


Honor Walk Sponsor Forms Available here:
www.portlight.org/images/walkerform.pdf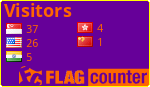 Create your own visitor map

The views of the author are his/her own and do not necessarily represent the position of The Weather Company or its parent, IBM.
Patrap's WunderBlog
Previous Entries for 2020
Recommended Links